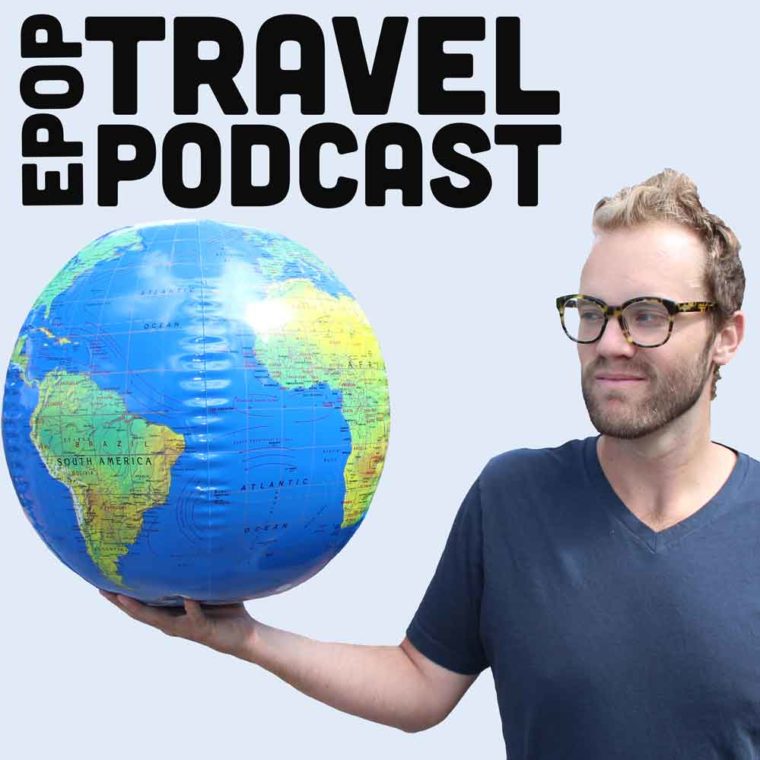 Joining me today is someone who fell in love with biking in the city of Detroit, who enjoys being (and peeing) outdoors, and who is on a two-year bike trip from Alaska to the southern tip of Argentina, Chris Haag from ThePlacesIPee.com
This episode of The Extra Pack of Peanuts Travel Podcast is sponsored by Oregon State University ECampus
What's the longest bike trip you've been on? Let us know by tagging us in a post on Instagram at @ExtraPackofPeanuts.
Click here to download this episode directly!
Check out the entire library of EPoP Travel Podcasts on Apple Podcasts.
In This Episode
3:16 Being and Peeing Outdoors
6:10 Riding a bike from

Alaska to the southern tip of Argentina

9:49 Budgeting for an Epic Biking Trip
14:00 What To Do When Reality Sets In
26:30 Getting Stuck in Sticky Situations
30:55 Advice for Other Riders
27:18 Most Difficult Places to Ride 
35:03 Mental Toughness 
39:10 Passing Time While Riding 50 Miles a Day 
41:00 Favorite Places to Ride
52:18 Facing the Unexpected
1:08 Better Than You Imagined?