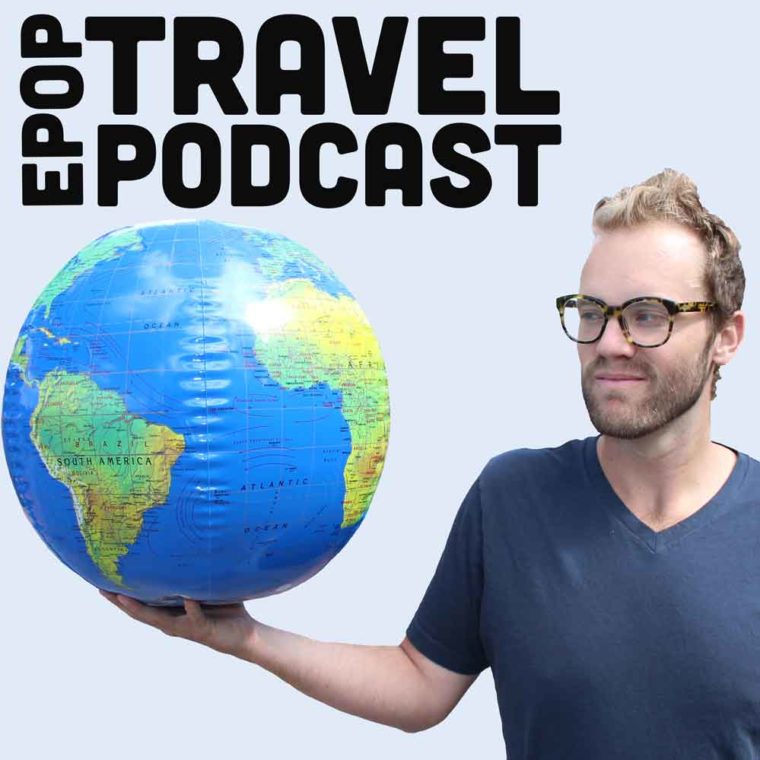 The EPOP Travel Podcast is hosted by Travis Sherry, a serial entrepreneur & world traveler. Known as "Rick Steves for the new generation", this podcast will teach you everything you need to know to travel more & spend less. From interviews with some of the world's most famous travel names, like Chris Guillebeau, Bruce Poon Tip, AJ Jacobs & others to specific travel advice on how to use frequent flyer miles, score cheap hotels, pack like a pro, & travel on a budget, this show does it all.
Episodes
Tuesday Sep 17, 2019
Tuesday Sep 17, 2019
Are you a digital nomad or an aspiring one? Are you a blogger? Do you know who started it all? Joining me today is someone who has gotten arrested for smuggling a single banana, who ran a campaign for Apple that was so successful their lawyers had to shut it down, and who wrote, quite possibly, the world's very first blog post and is the world's very first digital nomad, Rob Palmer from Go Freelance.com.