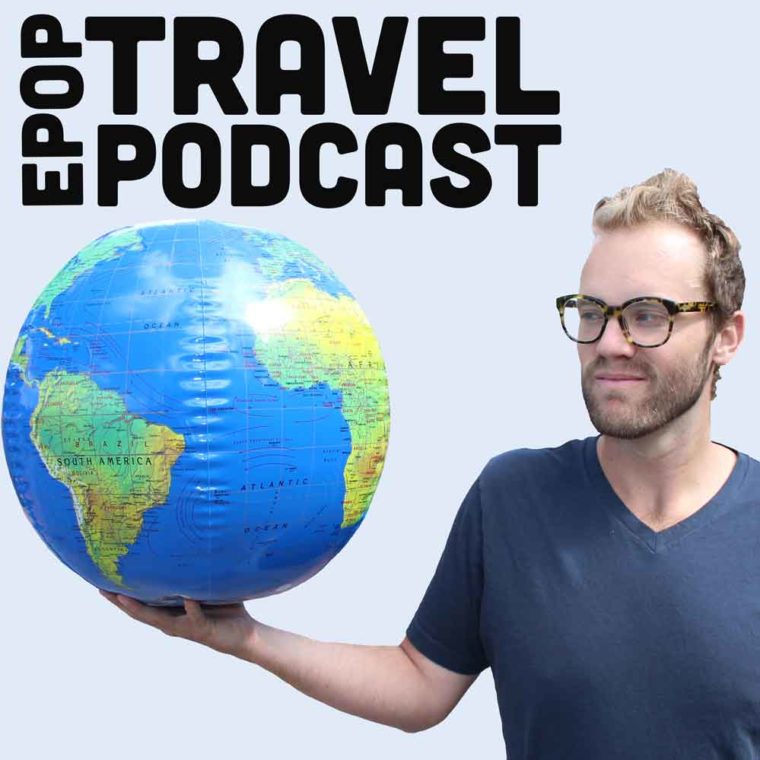 The EPOP Travel Podcast is hosted by Travis Sherry, a serial entrepreneur & world traveler. Known as "Rick Steves for the new generation", this podcast will teach you everything you need to know to travel more & spend less. From interviews with some of the world's most famous travel names, like Chris Guillebeau, Bruce Poon Tip, AJ Jacobs & others to specific travel advice on how to use frequent flyer miles, score cheap hotels, pack like a pro, & travel on a budget, this show does it all.
Episodes
Thursday Feb 19, 2015
Thursday Feb 19, 2015
Allan Karl spent 3 years on the road, so when he came home it was a bit of a shock. From the glare of supermarket choices to the decision to self-publish a book about his travels we chat about his journeys once he returned to the United States.